I am so excited about my make-over!
I won this fun make-over from Jenn!
Go visit Jenn when you can, and get your recipes ready because
she is starting a recipe exchange!
I am so excited about this :)
You guys know how much I love to cook & eat.
The exchange is right up my alley =)
And this whole make over was done by Jenn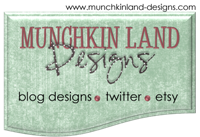 Jenn was so easy to work with. I felt like I was so indecisive. I wasn't prepared for a make over, and I prefer a really simple style. Jenn was so amazing to work with and very patient with me :) She was able to help me stay with my love for fences!
I hope you all have a great Sunday evening!
I know I will, and I'm going to have an even better start to the new week with my new look!!