One.
I made deviled eggs yesterday and I am calling them homely eggs. I boiled them and couldn't get the shells off. It was a task!! Just to de-shell the eggs. They tasted GREAT though. And I had one for breakfast.
I use !!!! way too often. I have an explanation point problem.
Hayden is obsessed with trash cans. While we were in Waco this past weekend he went to the children's museum there. Hayden found a trash can that he could touch. He took the lid on and off and on and off. He was in trash can heaven!
We have a million swimming pools at our house.
Hayden has his own. He isn't really into swimming this year. He mostly just puts sand and grass in his, and tries to hit golf balls into his. Since he doesn't care to swim or splash around it makes it hard for me to take him and Layla to the big neighborhood swimming pool/splash park.
Layla, Gary and I enjoy a larger swimming pool. It is perfect for Layla because she is just now getting comfortable under water. She is swimming the length of this little pool, and doing it well. She gets a bit intimidated at the 5 foot swimming pool here in the neighborhood. So you will see many posts of us and all our pools.
Five.
Layla loves her goggles and thinks they are magnifying glasses.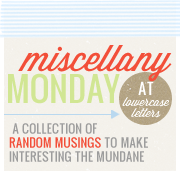 Happy First Day of summer. {fanning self with magazine}